Short story
I'm an educated photo- and videographer based in the heart of Finnish Lapland, Ivalo. I work mainly around North, but I'm willing to travel further if the need demands. I had my first assignment 10 years ago which launched me into a career in photography. Now I'm working as a freelancer fulfilling a great variety of customer needs. To mention a couple of the most memorable ones: Filming in Spain for a tyre manufacturer; international wedding experience in Saariselkä with world-class circus talents; one week wandering around Lapland with the legendary nature photographer Art Wolfe; and not to forget a week assisting BBC Frozen Planet film group in Kuusamo. Let's say I'm in a dream career and I like to keep it that way till the very end.
Photos and videos help us remember these meaningful events in our lives.
Everyone appreciates good visual memories and I'm on a mission to deliver those experiences.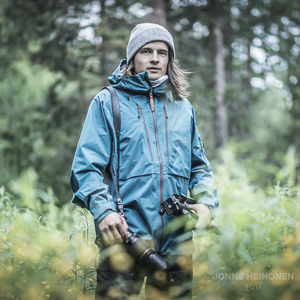 Let me know if there's something I can do for you.
I work mainly around Finnish Lapland, Ivalo-Inari-Saariselkä area, but I will also travel further if there is a need.